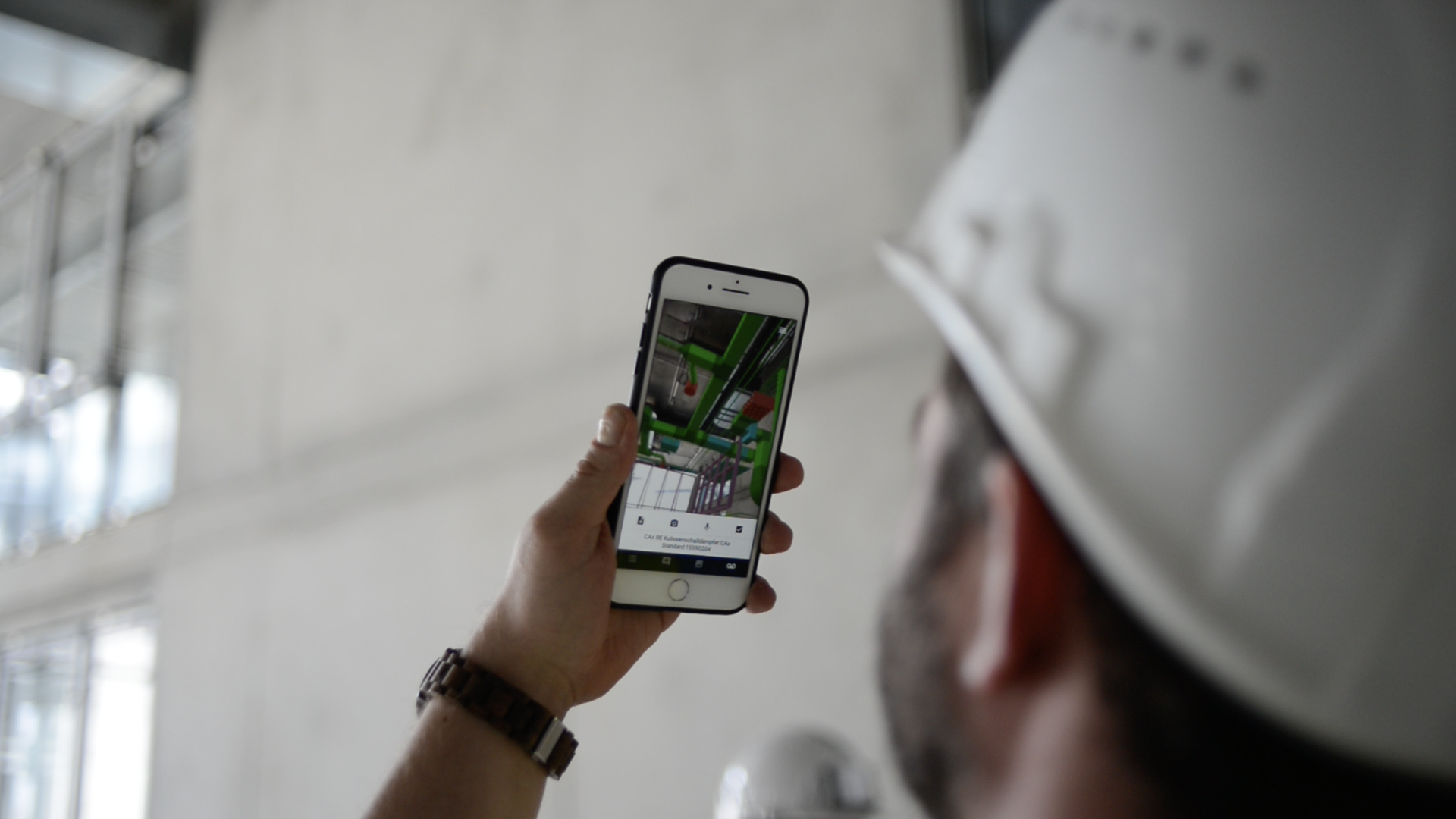 3 construction problems that GAMMA AR solves
There are still many problems on construction sites. Loss of money, loss of time, poor coordination between professionals. GAMMA AR is dedicated to eliminating these problems. Discover the elements that affect BIM Managers and Construction Managers in their projects and how GAMMA AR solves them.
2020 has been a very special year for the construction industry. Indeed, with the health crisis of COVID-19, it has affected many projects. First, in terms of productivity due to the shutdown of many construction sites and the implementation of safety preparations and protocols that slowed down the projects in progress. But in addition to this, many problems have already been recorded and are still limiting projects. And for that, GAMMA AR exists and helps.
GAMMA AR is a construction app that brings BIM Models to the construction site using augmented reality. Prevent rework, track progress or combine multiple 3D BIM models, these are some of the features of GAMMA AR. Features that aims to help BIM Managers and Construction Managers, among other stakeholders, to save the followings tasks:
1/ Save time
According to a report of Autodesk, construction professionals lose more than 14 hours per person each week on non-optimal activities. This corresponds to 5.5 hours per week looking for project data and information, 4.7 hours per week resolving conflicts and 3.9 hours per week dealing with mistakes and rework.
This loss of time leads to 72% of projects behind schedule..
GAMMA AR aims to reduce this waste of time and optimize it to avoid delays in any construction project. By bringing the BIM Models directly to the construction site, the app helps to detect errors, and thus helps to avoid or correct them, which significantly saves time.
2/ Save money
The loss of money can be caused by various reasons: expensive rework, poor productivity or poor coordination on job site, as we will discuss later. It is essential for every professional to have the right tool to makes these kinds of saving possible. This is also why GAMMA AR was created. Not only to save time, but also to save money and avoid additional costs.
As you can see with the example below, GAMMA AR could have saved 2800€ to the contractor.
GAMMA AR helps you to prevent potential errors (and costs) by visualizing the 3D BIM / VDC information before building it in reality.
3/ Better coordination on site
Coordination on a construction site is the keystone of any project. Poor communication between the different stakeholders of a project causes what we have seen above: a waste of money and time.
Indeed, according to a report, for almost 70% of contractors: missing deadlines and running over budget is caused because of poor job site coordination.
Also the Autodesk report announces that on average, 52% of all rework globally is caused by poor data and miscommunication. This corresponds to more than half of the rework. In conclusion, we can confirm the importance of good communication and coordination between the members of a team to successfully complete a construction project.
GAMMA AR aims to connect the field with the office, to enable better communication on the construction site as well as in the offices. With the GAMMA BIM PORTAL, we provide an intuitive and easy way to connect the construction site with all the stakeholders of a project in real time.
81% of contractors say that, in general, software helps them complete projects on time and under budget. As you can see, GAMMA AR is the solution for all your problems and construction projects. Have a look at the testimonials of those who have already tested GAMMA AR.
If you have not tried GAMMA AR yet, start your free trial now. The application is available on iOS and on Android
If you have any questions, send us an email at info@gamma-ar.com