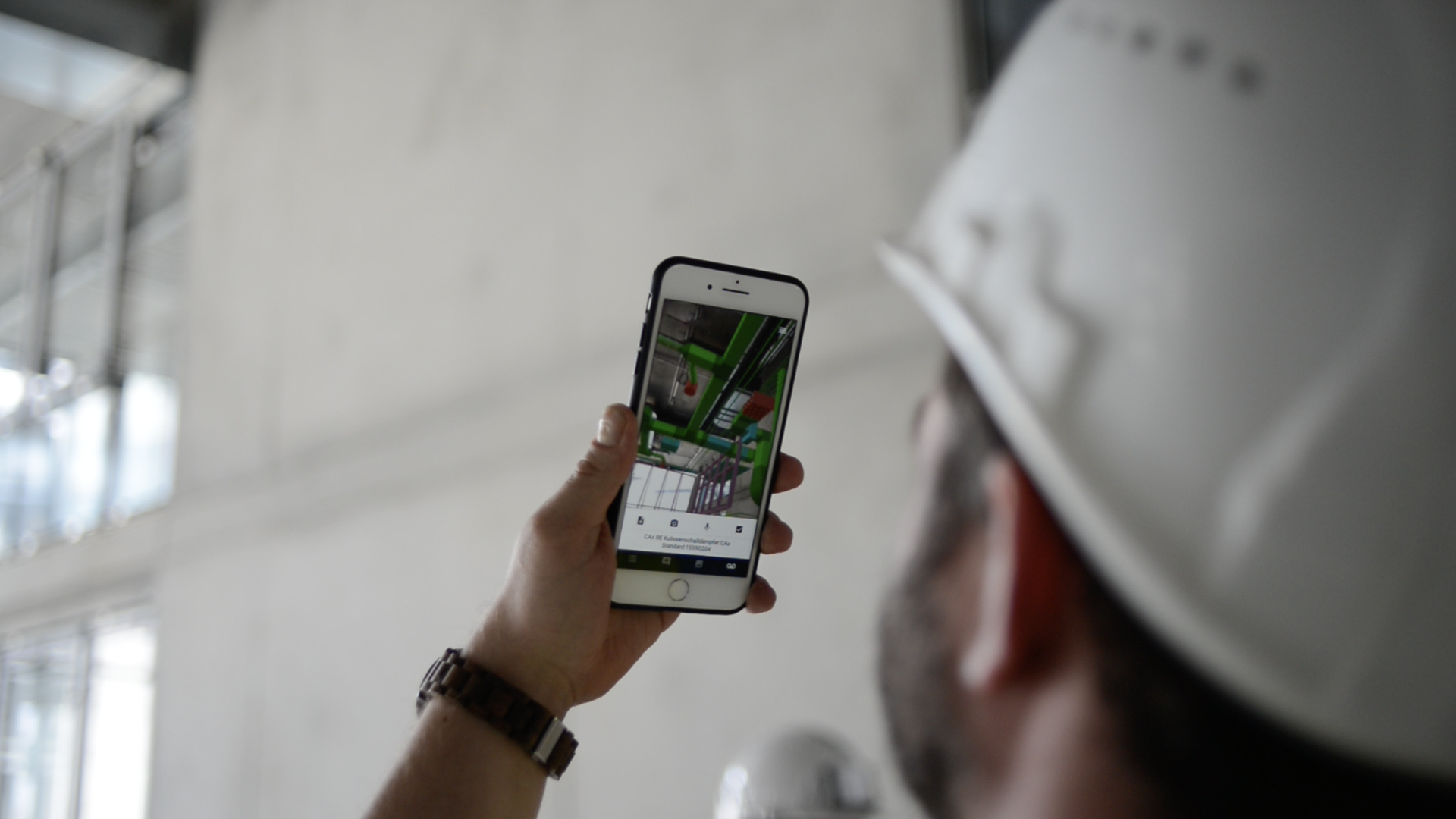 Choose your favorite building: Buildings that will be completed in 2021
This week's theme (on 24th of August 2021) is about buildings that will be completed in 2021. The selection was intense because many amazing constructions will be delivered this year. But let's focus on three of them that caught our team's attention!
1. Valley by MVRDV
Valley is a mixed-use building located within the Zuidas business district of Amsterdam, Netherlands. As we can see in the introduction video of Cities of the Future, Valley is more than just a simple building. It turns out to be a liveable and complete urban quarter with not only residential apartments but also, bars, restaurants, offices… It is a public space where everybody is invited to go. The project derives its name from the publicly accessible terraced valley that is spread out in-between its three mixed-use, towers.
The project begins in 2015 with a competition initiated by the municipality of Amsterdam for the development of the P15 Ravel Plot, now named Valley, in the Zuidas Business District. This area is an important and international business center lacking residential quarters. The aim of the Valley project was to create a multifunctional building that is in harmony with the already established landscape of the district.
MVRDV and EDGE Technologies were selected for this project. The building was designed by Architect Winy Maas, who share his envision of the architecture with EDGE. About the vegetation, it is internationally renowned Landscape Architect Piet Oudolf who designed it, focusing on a year-round green appearance.
About the project, Coen Van Oostrom CEO of EDGE Technologies says, "It is open for the public, and this is the future of cities".
Information source:
– MVRDV Project Page: https://www.mvrdv.nl/projects/233/valley
– Cities of the Future video: https://www.youtube.com/watch?v=dJve6gcaRVo
– ArchDaily article: https://www.archdaily.com/879113/mvrdv-breaks-ground-on-mixed-use-valley-to-inject-life-into-amsterdams-business-district
2. Little Island by Heatherwick Studio
Little Island is a public park located in New York, USA. This project was initiated following a design competition conducted by the Hudson River Park Trust and businessman and philanthropist Barry Diller. Appointed in 2013, the project was completed and opened to the public in May 2021. Jerry Elengical write about this project, the following: [the project] intends to provide a serene retreat from the relentlessly bustling and hectic atmosphere of 'The city that never sleeps'.
It took 8 years to design, plan, develop and construct this rectangular garden island. It was the London-based studio Heatherwick Studio that was awarded in the competition and designed the public park. Founder and Design Director of the studio, Thomas Heatherwick, said about the project that they were asked to conceive a sculptural structure to do on a design for a newly enlarged piece of the Hudson River Park promenade. Little Island is envisioned as a "miniature green oasis" that is separate from the larger island of Manhattan.
Heatherwick Studio drew from the existing hundreds of old wooden piles stuck out of the Hudson River. The main idea was to raise the park on its foundations and results to a design developed as a system of repeating piles which each form a generous planter at their top. For landscape design, the studio collaborated with the New York-based firm, Mathew Nielsen Landscape Architects.
Description provided by Stir World
British firm Arup served as the project's engineering consultants, generating a full fabrication 3D model to accurately recreate the park's complex structural geometries. The process of assembly took place in five stages.
– First, piles were erected on-site.
– During the same time, the precast elements were fabricated locally, transported to site by boat.
– Then mounted atop them.
– The structural slab was further cast in place above the supports to tie everything together.
– This was followed by final finishing and landscaping.

Information source:
– Heatherwick Studio Project Page: http://www.heatherwick.com/project/pier55/
– https://www.stirworld.com/see-features-heatherwick-studio-s-little-island-opens-in-new-york-as-a-green-microcosm
3. Bee'ah Headquarters by Zaha Hadid Architects
The Bee'ah Headquarters building is located in Sharjah, Dubai, UAE. The project starts in 2013, with an international design competition won by Zaha Hadid Architects. Bee'ah is a leading integrated environmental & waste management company, thus, the goal was to strive the highest standards of renewable energy and sustainability.
With a zero-waste goal, the Be'ah Headquarters is designed as a zero net energy consumption building. To provide the energy needed to the building, photovoltaic panels are integrated in the design.
The design of the building, approach by Zaha Hadid (1950 – 2016) with Patrik Schumacher, is inspired by the form of sand dunes that surrounds it. Also, it is oriented in a way to prevail winds. The building has been constructed using recycled materials. The structure has been developed in collaboration with Buro Happold to minimize material consumption through architectural and structural integration.
Thanks to the work of Zaha Hadid Architects' team, the new Bee'ah Headquarters building is defined by the same principles of the goal of the company itself.
Information source:
– Zaha Hadid Architects Project Page: https://www.zaha-hadid.com/architecture/beeah-headquarters-sharjah-uae/
– ArchDaily article written by Patrick Lynch: https://www.archdaily.com/885744/zaha-hadid-architects-beeah-headquarters-tops-out-in-uae
About GAMMA AR
GAMMA AR is a Construction App that brings BIM models intuitively to the construction site using Augmented Reality. It helps BIM Managers, Construction Site Managers, and other stakeholders to prevent errors and facilitate communication between the field and the office.
Check out the features of the software and start your 30-day free trial now.
If you have any questions or need support, send us an email at info@gamma-ar.com
If you have not tried GAMMA AR yet, start your free trial now. The application is available on iOS and on Android
Follow us on social networks