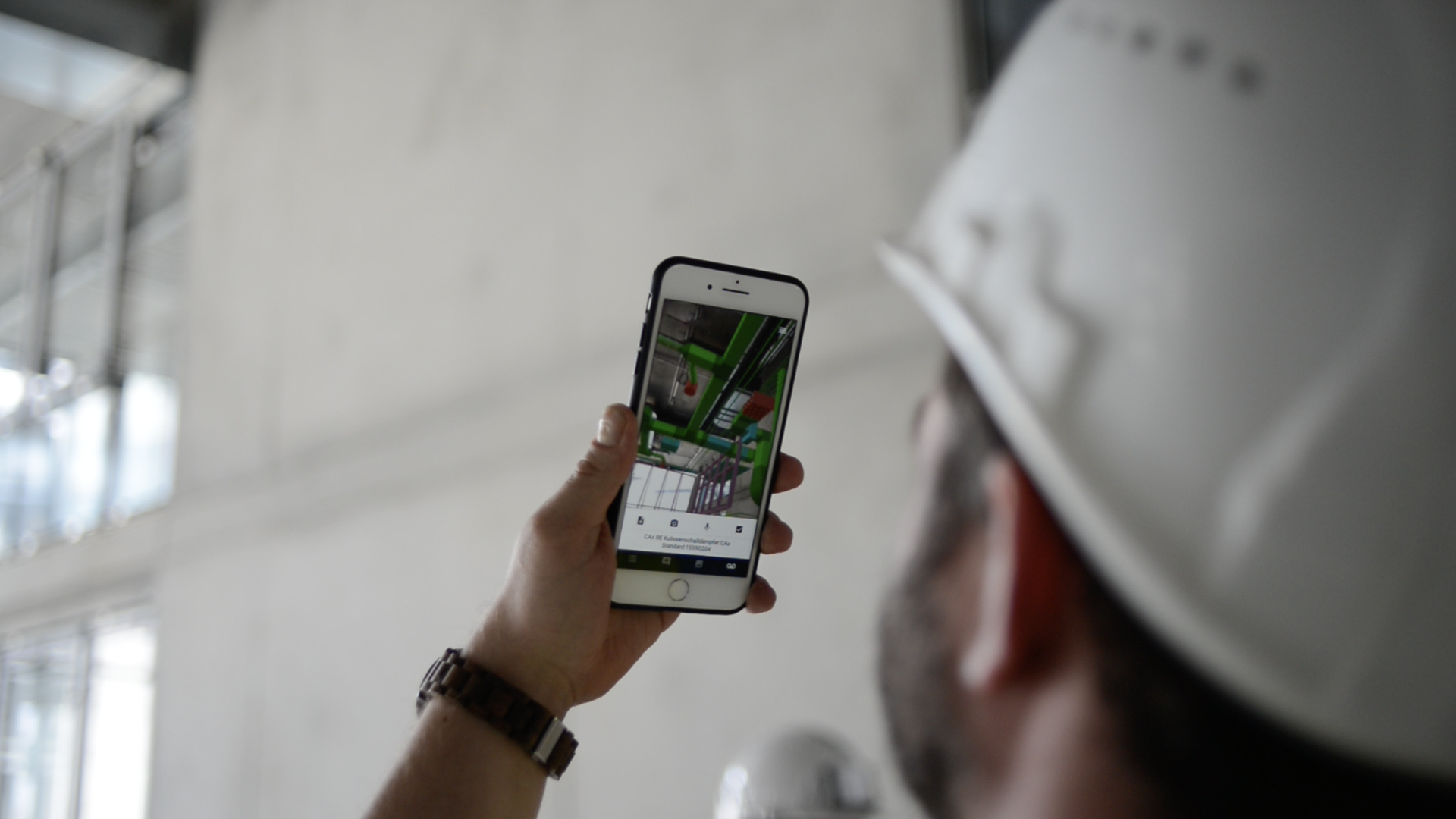 Easy and fast Building Handover with GAMMA AR
Building handover is a crucial step in the completion of a building. The handover documentation creates clarity for all parties and confirms finished work as well as work that still needs to be concluded. The handover documents represent a legal foundation for any conflicts arising about alleged construction defects and as such requires the utmost diligence and precision.
A well-done handover creates transparency and fends of unfounded claims, aiding builders, contractors, architects, structural, and MEP / HVAC engineers.
How GAMMA AR facilitates the Building Handover
By using augmented reality on building sites, the staff on the field can compare intuitively the 3D BIM planning and the actual construction to track progress and identify deviations. A precise building-component based documentation is created. GAMMA AR's unmatched precision helps to deliver the handover documentation in unparalleled detail and speed. Information collected on the site can be integrated into the BIM models to have a truly BIM-based handover.
Digital Archive
An important feature for the Handover is that the information is securely archived and protected from tampering. Once information is saved inside GAMMA AR, the system will safely track and store any changes on the information, making it impossible to "cheat". GAMMA AR supports open BIM methods and allows for all information to be exported as BCF (BIM Collaboration Format) helping organizations to access the data from GAMMA AR in other issue management systems.
GAMMA AR saves you time and money. Start your trial today by downloading our app. For more questions, send us an email at info@gamma-ar.com
About GAMMA AR
GAMMA AR is a Construction App that brings BIM models to the construction site using Augmented Reality. It helps BIM Managers, Construction Site Managers, and other stakeholders to prevent errors and facilitate communication between the field and the office.
Check out the features of the software and start your 30-day free trial now.
If you have any questions or need support, send us an email at info@gamma-ar.com
Do not forget to follow us on social networks to not miss our news: Facebook – LinkedIn – Instagram – Twitter
If you have not tried GAMMA AR yet, start your free trial now. The application is available on iOS and on Android