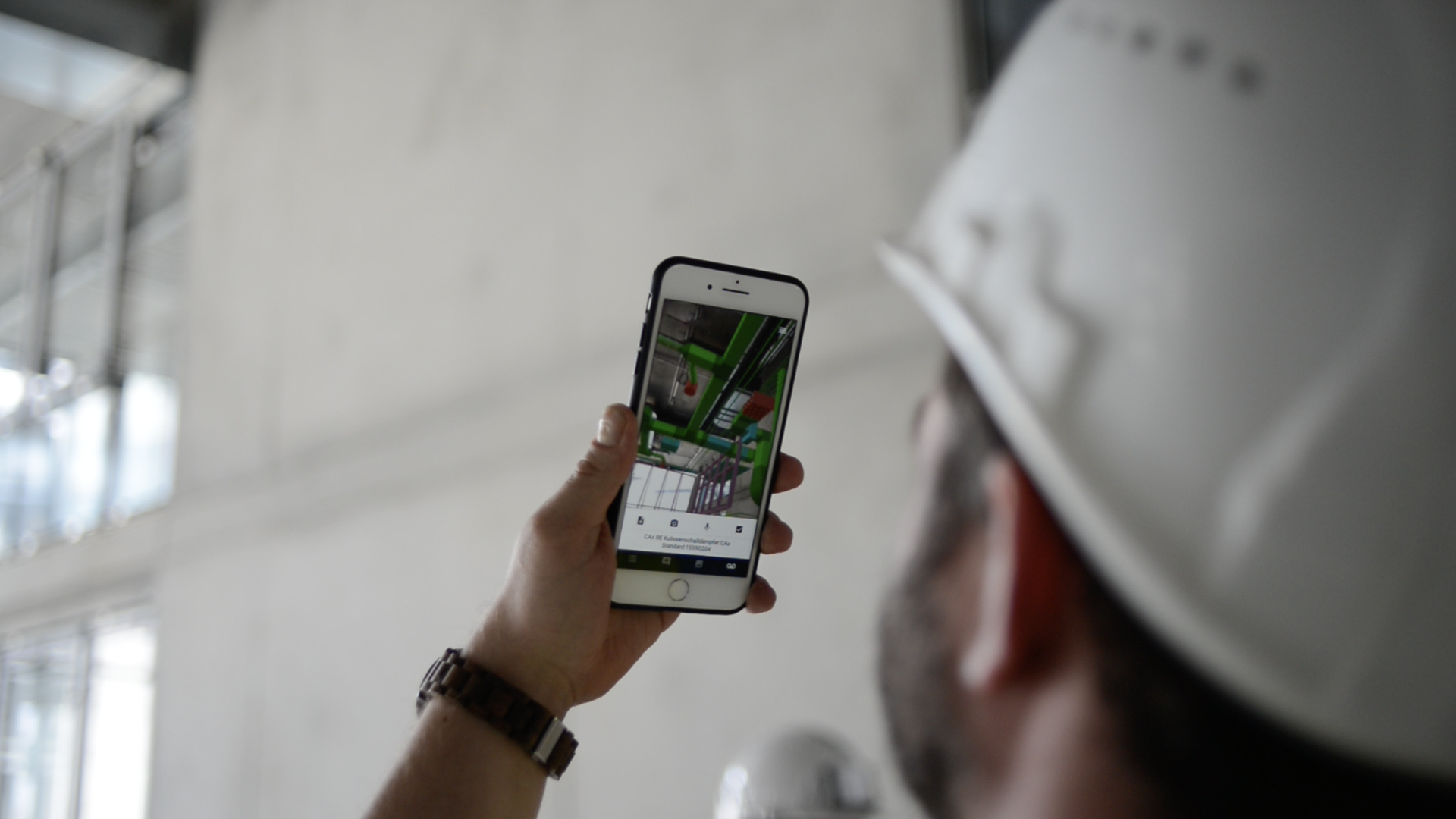 GAMMA AR in the spotlight of the February Autodesk BIM ON AIR Webinar
Every month, Autodesk organizes the BIM ON AIR Webinar. The series aims to highlight solutions that collaborate on design and construction projects using the Autodesk Construction Cloud and BIM 360. On the 23rd of February, the webinar's topic was about Augmented Reality on the construction site and GAMMA AR was in the spotlight.
Autodesk monthly organizes the BIM ON AIR Webinar. An interesting and useful series that highlights innovative solutions for the construction industry and professionals.
This monthly Webinar was aired online on the 23rd of February and presented by Holger Klöcker from Autodesk Construction Solutions in German. Followed by questions from the audience and answers from the experts.
In the summary, Autodesk explains the topic of this webinar as follows:
"Augmented reality" is the term used to describe the overlaying of virtual 3D models with the real world. This technology is now opening up new possibilities on the construction site. With mobile devices such as smartphones and tablets, 3D BIM planning can be superimposed on the current construction site. This makes it possible, for example, to check the installation of technical systems directly on site or to display the pipe routing in a wall.
To present Augmented Reality on the construction site, Caner Dolas, CEO of GAMMA AR had the honor of presenting the solution.
As a reminder, GAMMA AR is an application that brings BIM Models to the construction site using augmented reality. As an example, check out the video below. You can also find all the other videos illustrating the GAMMA AR solution, as well as the tutorials, on our YouTube channel.
Autodesk's BIM ON AIR Webinar was a real success and has brought together many construction professionals interested in new technologies. The full presentation of our CEO can be rewatched HERE in German.

As usual, do not forget to follow us on social networks to not miss GAMMA AR news: Facebook – LinkedIn – Instagram – Twitter
If you have not tried GAMMA AR yet, start your free trial now. The application is available on iOS and on Android