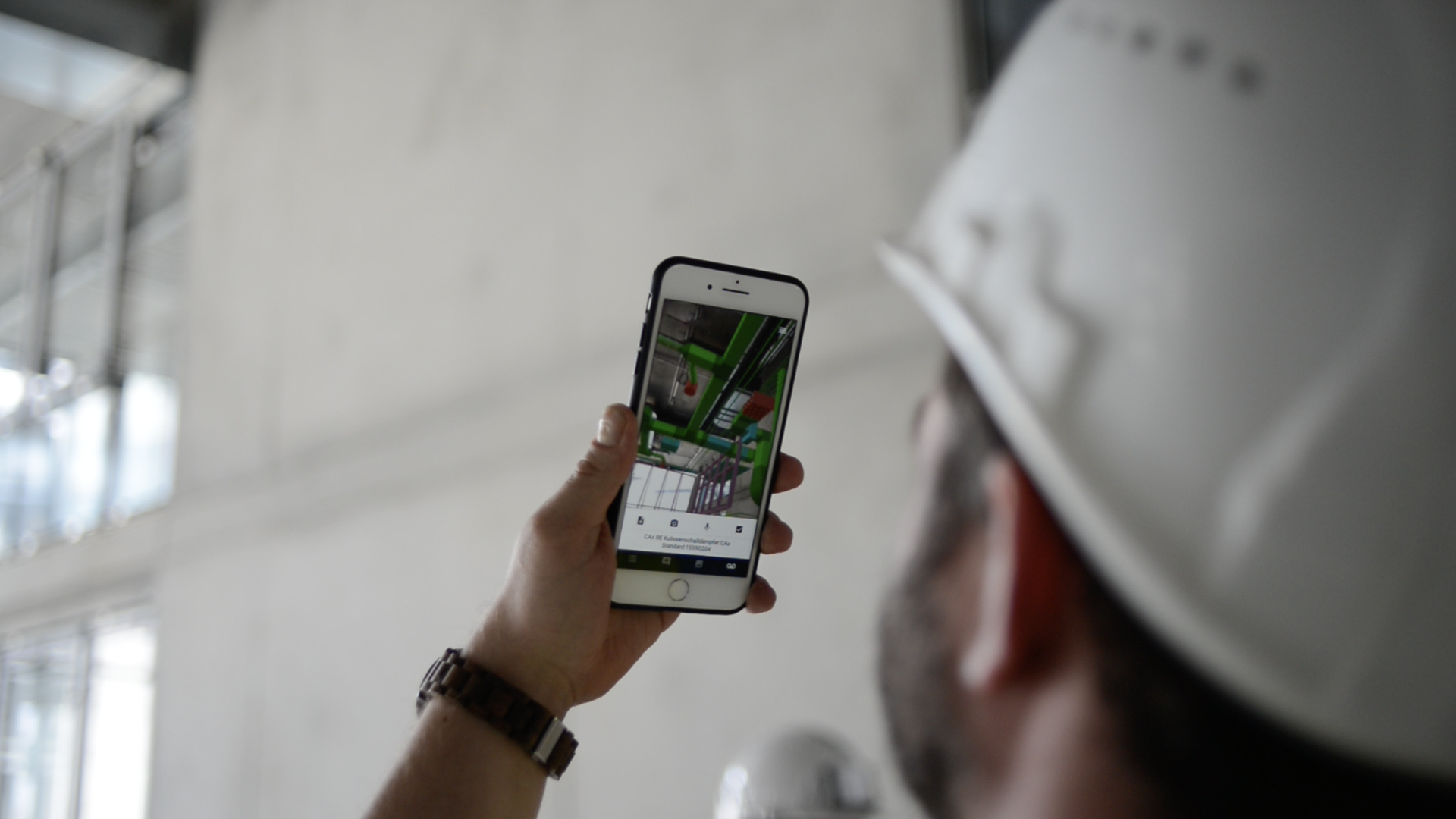 The 5 steps to start easily with GAMMA AR
GAMMA AR is a construction technology that overlays 3D BIM models to the construction site using Augmented Reality. To make it easy to everyone to start with, follow these 5 steps. You will be ready to manage perfectly your construction projects with GAMMA AR.
1. Register to GAMMA AR
You can register on the portal or directly by downloading the app. The app is available for iPhone, iPad, and Android. All you need to do is to fill in the information and create an account. Once done, your 30-day free trial starts. We recommend you first take a look at GAMMA AR and GAMMA BIM PORTAL tutorials.
2. Upload your BIM model
Upload your BIM models to the GAMMA BIM PORTAL and invite your co-workers to be project members.
3. Create issues
Once you have seen issues on the construction site, it is pretty easy to create them in GAMMA AR. Create issue reports in form of texts, photos, and audio recordings.
4. Manage issues
Manage your issues by assigning tasks to the registered project members.
5. Choose your License Package
After your free trial, choose between a User, Enterprise, and Project license to continue managing your construction projects effectively.
About GAMMA AR
GAMMA AR is a Construction Technology that brings BIM models intuitively to the construction site using Augmented Reality. It helps BIM Managers, Construction Site Managers, and other stakeholders to prevent errors and facilitate communication between the field and the office.
Check out the features of the software and start your 30-day free trial now.
If you have any questions or need support, send us an email at info@gamma-ar.com
If you have not tried GAMMA AR yet, start your free trial now. The application is available on iOS and on Android
Follow us on social networks